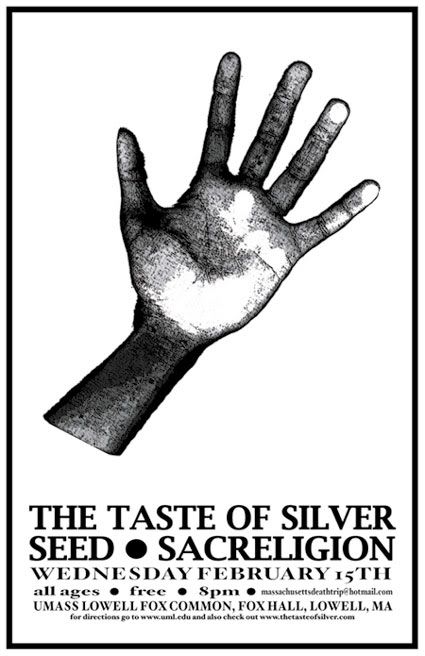 Wednesday, February 15th
7:30 doors - all ages - FREE

@ UMass Lowell
Fox Common
Fox Hall (giant 16 story tower)
Lowell, MA


THE TASTE OF SILVER
Sacreligion
Seed
and special guests...
These Are:

for directions go to www.uml.edu
massachusettsdeathtrip@hotmail.com

should be a fun, quick show. Come have a great, free, all ages time on a wednesday night!